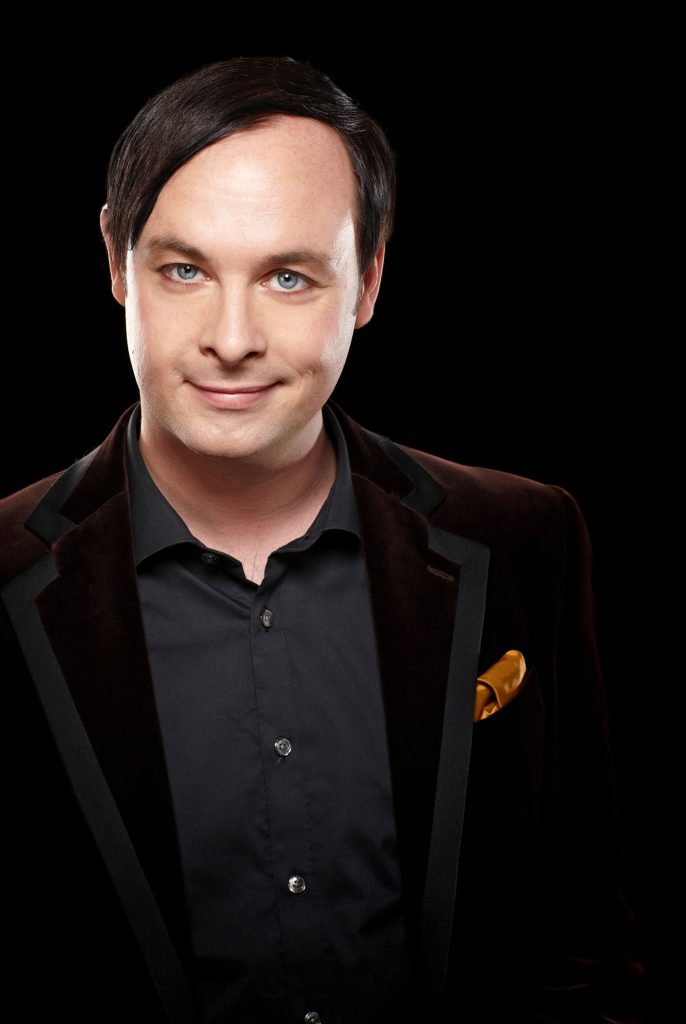 Michael Halvarson
En magisk entertainer i världsklass!
Michael Halvarson är en internationellt erkänd komiker och magiker vars unika show är en oerhört uppskattad publiksuccé.
Nu har du möjligheten att boka en världsartist som garanterar skrattfest.
Michael Halvarson fick sitt definitiva internationella genombrott då han handplockades av Cirque du Soleil för en huvudroll i föreställningen KOOZA. Därefter har Michael haft världen som sitt arbetsfält.
Han har uppträtt på Royal Albert Hall, medverkat i galaföreställningar i
Monte-Carlo, stora varietéshower i Europa samt som en av världens främsta illusionister medverkat i showen The Illusionists – Witness the Impossible.                   
I Sverige har han medverkat i flera shower och han är flitigt anlitad som konferencier och underhållare på olika event. Svenska folket lärde känna honom i programserien Helt magiskt då Michael skapade magisk lördagsunderhållning på SVT.
Michael Halvarson är en sann estradör som bjuder publiken på något alldeles extra.
Ett filmklipp på svenska:
https://vimeo.com/296939480/4d16f6e5ab
Presscitat
"När Michael Halvarson möter sin publik uppstår magi"
Ammi Bohm, Expressen, Sverige
★ ★ ★ ★ ★
"Michael Halvarson is a hilarious pickpocket magician"
Louis B. Hobson, Calgary Sun, Canada
"Ingenious"
Marcus Crowder, The Sacramento Bee, USA
"A brilliant pickpocket"
Nathaniel Eaton, San Francisco Weekly, USA
"riggered laughter the moment he appered… sinfully hilarious"
Samantha Ann Francis, Fever Avenue, Singapore
"it is the pickpocket that truly leaves everyone in wonder and amazement"
Jayna Rana, The Void Magazine, UK
"a pickpocket so dextrous he succeeds in stripping an audience participant of his watch,
phone and tie while appearing merely to brush past him"
Luke Jennings, The Guardian, UK
"dazzling display of pocket picking"
Dominic Maxwell, The Times, UK