"Mary Nelson – Swedens New Vocal Jazz Queen!"
"Mary Nelson doesn't just cover jazz… she sings, writes and creates it."
"Mary Nelson – Södermalms own Peggy Lee"
Having shared the stage with the likes of Swedish Grammy nominee Peter Asplund,
the Grammy nominee vocalist Frida Öhrn and other well known Swedish jazz musicians as Vivian Buczek
and Magnus Lindgren, professional jazzvocalist Mary Nelson has in every way found her place in the genre
by being an accomplished jazz singer.
At age 17 she had her first taste of singing with a jazz band, performing "My funny valentine"
at the big school concert with an audience of around 700 people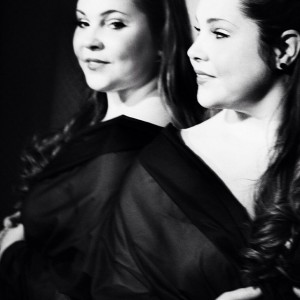 and she went on attending Kulturamas school of the Arts in Stockholm studying musical theatre.
Here she found her voice with professional vocal coaches and fell in love with the subject
of interpretation of songs. That with a frase, a word and improvisation
one can make something new of the same song each time.
That the lyrics and music always go hand in hand, and that she as a vocalist always would be a story teller.
In 2001, Mary went out on tour with different musical shows travelling around Europé
and when finally back in Sweden she started playing with different bands and immediatly felt at home.
The jazz and songs from the "magic era" of the 30 ́s och 40 ́s was in her blood and she felt at home with all the old jazz tunes her American father Paul had played for her growing up.
In 2006, Mary began writing jazz music together with friend/collegue/pianist Daniel Palm
and they set out with the plan to write "new jazz standards", new songs but in the feeling of the old classic jazzstandards. Mary also hooked up with jazz guitarist Fredrik Vislander, at that time living in London,
and wrote some songs with him, including the jazz duet from the debut album sung
with world famous jazz trumpet player and singer Peter Asplund.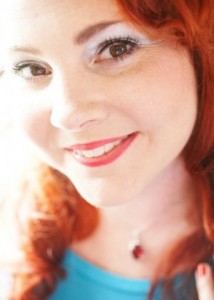 Mary Nelson performs as a duo with piano and song,
or trio, quartet and quintet on requests!